A note from Charlene
---
We met the day J Earl got out of the Marine Corps, August 31, 1971.  His great aunt  told me "he is over there doing his duty for his country - you do your duty and write him".  So I did - and 8 months later we met.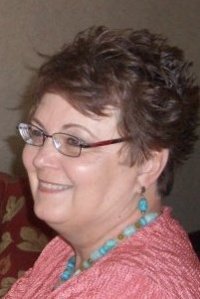 J Earl and I began our life together in June 1972, farming rice, soybeans, and corn on the Gulf Coast of Texas.
In 1983, we loaded up our daughters and moved to Denver for J Earl to attend Colorado School of Trades.
While he went to school at night and worked the school tool room during the day, I was working for Coors Energy Company.  J Earl excelled so well there that he was accepted (one of 6) to train in custom riflesmithing under Jerry Fisher, Don Klein, and D'Arcy Echols in Kalispell, MT.
We later moved to Glenrock, W
Y where J Earl owned and operated Precision Machine Inletting Service and imported Teyssier French Walnut from Jean Charles Teyssier from Malamort, France. I did his books and correspondence while working full time in an independent insurance agency and later as a bank teller.
Together we established and worked diligently to succeed with a private occupational school in Lamar, Colorado - Colorado Gunsmithing Academy "Excellence in Gunsmithing Education". It was our goal to educate students in the fine art of building custom bolt action rifles - and we were succeeding . . . until the Columbine Massacre of 1999.
Due to the threat of increased gun legislation and regulations, students committed to the fall enrollment began calling to cancel.  After having done all we could to persuade them to have faith in the American people, we made the heart-wrenching decision to close the Academy.
J Earl and I auctioned our belongings and went to truck driving school. YEP! That was my idea! What better way to get out of debt than to have no assets, no monthly expenses like the upkeep of a home, all while seeing the country?
After two years our debt became manageable and we both had an opportunity to "get off the road" when Hill Country Rifle Company offered us positions. I was the office administrator and J Earl was the custom riflesmith. I will be eternally grateful for the opportunity given us at HCR.
After HCR, we took a break from riflesmithing. However, the love of the profession has drawn us back. We hope you are as glad we are back as we are to be back!
Being the wife of a custom riflesmith has afforded our family the opportunity to live in some of the most beautiful places in America: Kalispell, MT, Glenrock, WY, Black Hawk and Lamar, CO and now we are back in south Texas.
We invite you all to come to the shop, discuss your custom riflesmithing needs, and visit with us in our home. Iced tea will be served in a Mason jar and if you're here at mealtime, you are most welcome to join us.
Over 40 years we're still working and living together, too! Yep we are still married!